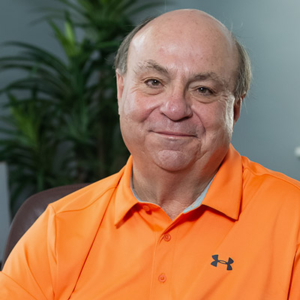 Managing Partner
Ken is a leader and innovator in the animal nutrition industry. Throughout his career, he has helped more than 1,000 new businesses break into the industry and has generated more than 10,000 new job opportunities. Ken has been a featured speaker at multiple industry and non-industry events, and was included in the book, "50 Entrepreneurs: Thriving in Uncertain Times," for his ownership and management experience at Cattleman's Choice Loomix, LLC.
His contributions to the industry were recognized in 2008, when he was inducted in the American Feed Industry Association (AFIA) Liquid Feed Hall of Fame. Ken previously served on the Executive AFIA Board of Directors and has served two terms on the AFIA Board of Directors.
Ken has been married to Dolly, his high school sweetheart, since 1972, and enjoys working with his son Preston at PetDine.
©2020 PETDINE LLC.
All rights reserved